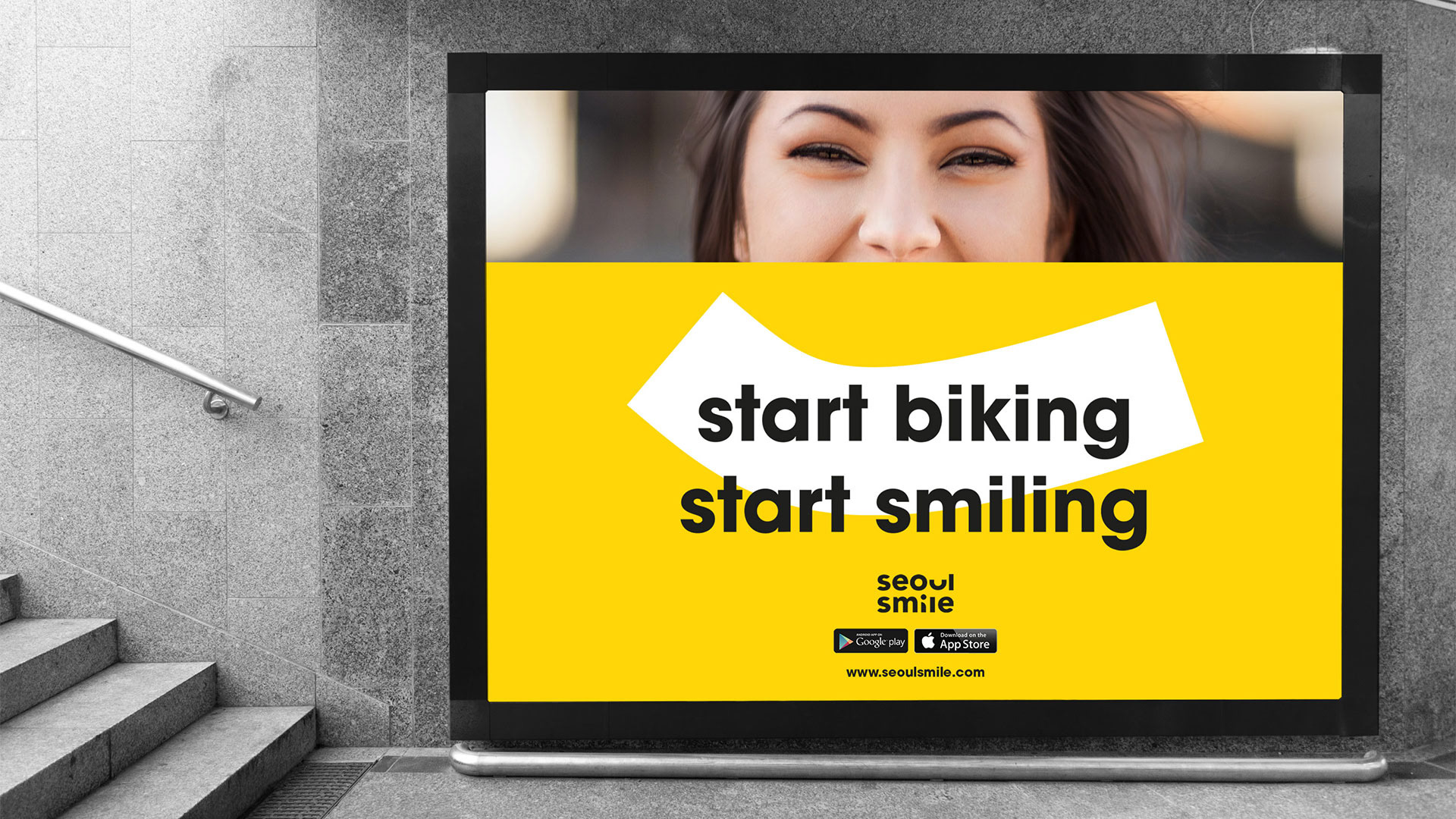 However you smile, do it with Seoul Smile
Seoul Smile is a bike hire scheme based in the city of Seoul. It uses the curves from Seoul's temple roofs to resemble smiles, creating a set of visual icons. I chose to focus the branding on happiness as twenty-per cent of Seoul's population are depressed, Seoul Smile aims to make those who live in Seoul, smile. As in a city that smiles, so should you.
Advertisement around the city will mix imagery of those who live there with the various brand icons, creating the illusion that each icon represents their smile. Way-finding uses the brand icons as a series of arrows, turning them on their side and placing them on billboards, and tagging walls to direct customers.